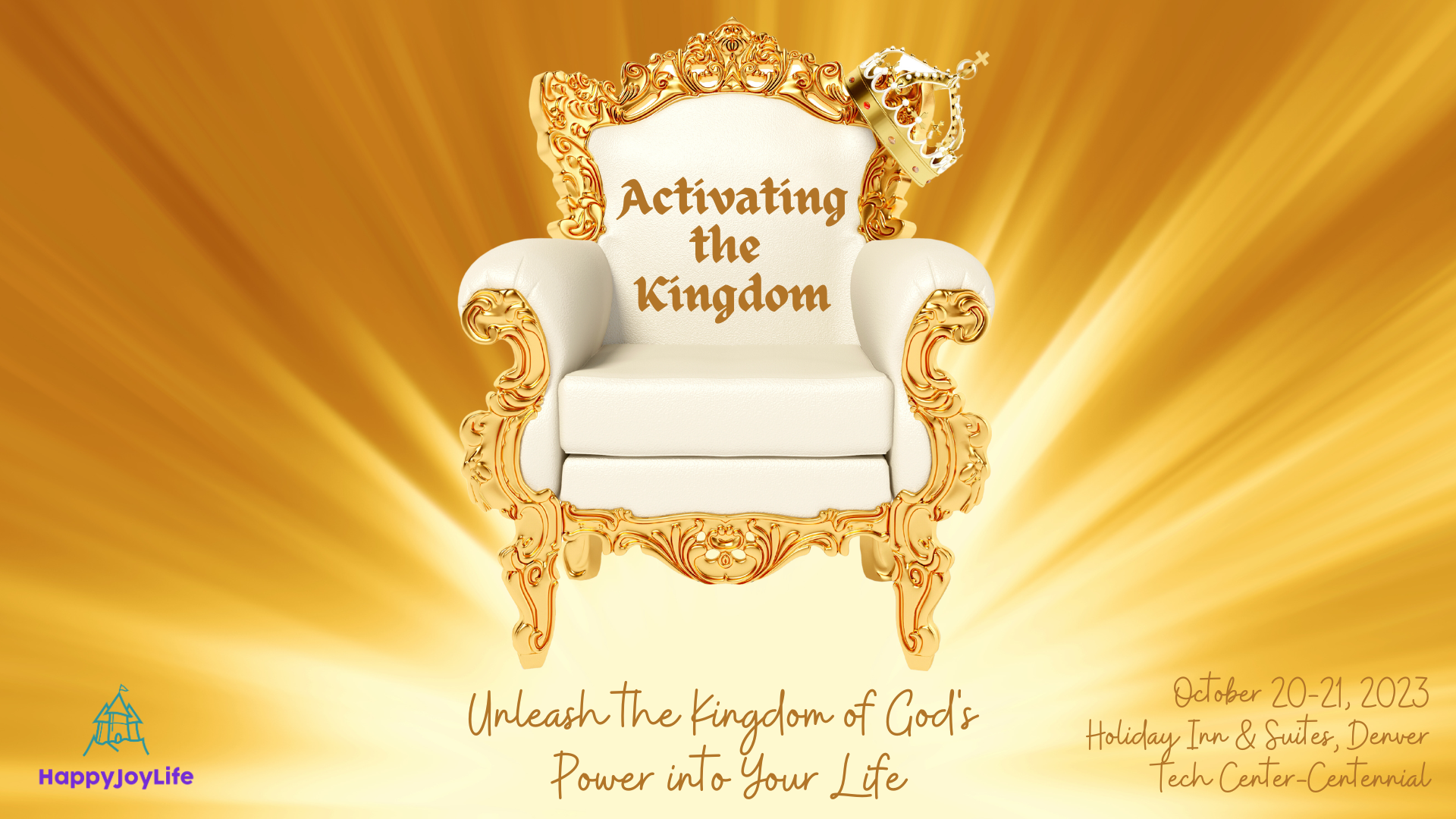 $79.00

Jesus told us:
"Fear not, little flock; for it is your Father's good pleasure to give you the kingdom." (Luke 12:32)
What exactly IS the Kingdom? Why did Jesus speak of it so often? How can it change your life today?

With all the stress and pressures in the world, is it even possible to exist peacefully and powerfully?

How can we possibility expect life to be joyful, abundant and peaceful?
Only through the power and love of God's Kingdom!
The Kingdom of God is an ACTUAL Kingdom that can literally change your life...
A deeper dive into our previous "Keys to the Kingdom" retreat, this 1-1/2 day conference will:
Teach the elements of a kingdom, and why God's plan for mankind centers around kingdoms

Awaken you to the existence of God's perfect Kingdom, and how it was stolen from us


Help you to understand how King Jesus and His sacrifice are central to restoring the Kingdom back to us

Give you specific "how-to's" King Jesus taught that will activate God's Kingdom in your personal life

Arm you with Biblical tools that empower you to live a Kingdom lifestyle

Help you to actually FEEL the

breadth, length, depth, and height of love that King Jesus has for you

Fill your heart with learning, laughter, prayer and healing
Your "Kingdom" Retreat Includes:
Three teaching/breakout sessions

Hor d'oeuvres and Dance Party!

Saturday Breakfast

Saturday Lunch

Afternoon Snacks

Materials
When: Friday, October 20th, 5:00pm - 9:00pm
Saturday, October 21st, 8:30am - 5:00pm
Where: Holiday Inn & Suites, Denver Tech Center Centennial
6638 S. Nome Street, Centennial, CO 80111
Hotel rooms are available at an additional fee of $99.00 plux taxes.